Almond Factory(obtained FSSC22000 in 2018)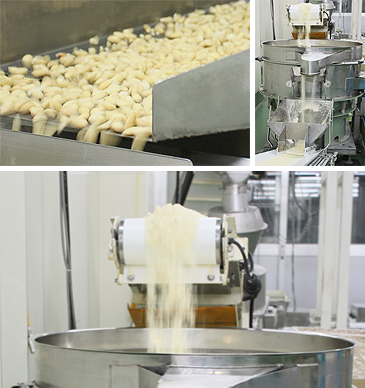 Ishihara has imported and wholesaled almonds for years. Making the most of its knowledge and experience, in 2006, we established the Almond Factory in Nishi-ku, Osaka. In the factory, there are two lines: one is an almond process line and the other is a dried fruits sorting line. Those two lines are set separately from each other to eliminate any possibilities of contamination.
We put food safety and quality assurance first. From the aspect of good hygiene at workplace, before entering workrooms, we implement alcohol disinfect and go thorough air shower. At the end of processing work, we ozone sterilize the workrooms.
In terms of good hygiene of our products, we perform bacteria tests to examine each of our products.
In 2018, the Almond Factory obtained FSSC22000 for its food safety management system.
Almond Process Line
At the Almond Factory, we produce "Airy Aromatic Almond Powder", Ishihara's flagship product utilizing our original micron-cut methods; "Almond Powder No.100" which is roller-grained; and several kinds of diced almonds.
At the process line, we perform X-ray inspection, metal detection, hand sorting, UV pasteurization and magnet to produce safe products of only high quality.
All of us at Ishihara are more than happy to work on custom-made products to meet our customers' needs. Please feel free to contact us with any queries.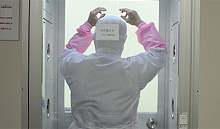 Air Shower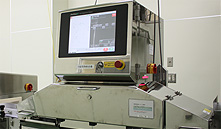 X-ray inspection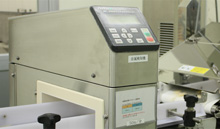 Metal Detection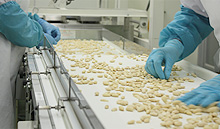 Hand Sorting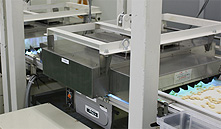 UV Pasteurization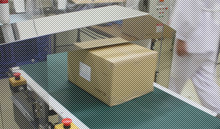 Metal Detection after Packing
Sorting Line
At the sorting line, we sort cranberries, coconuts, blue berries, sliced almonds and others. We perform metal detection, X-ray inspection, hand sorting and magnet to provide safe products of only high quality.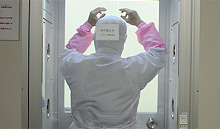 Air Shower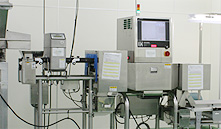 Metal Detection,X-ray inspection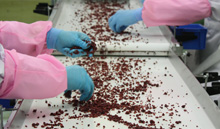 Hand Sorting